I love smoothies.  Not only are they delicious, but they're quick & easy to make, and you can pack them full of nutrition.  In my family, we drink a smoothie every morning for breakfast.  Smoothies are also easily adaptable for any particular allergies or dietary preferences you may have.
You'll notice there's not a whole lot of 'sweet' fruits (like peaches, grapes, or pineapple) in my Healthy Breakfast Smoothie Recipe.  That's because I stick to using berries & fruits, which have a low glycemic response. Only Bananas, Dates and Stevia are used in small amounts to sweeten up the smoothie.  This is because you don't want to spike your blood sugar in the morning, only to have it crash soon after.
This smoothie is designed to sustain you with good protein, healthy fats, and excellent nutrition to keep your mind and body going strong!  I've listed a bunch of optional supplements to consider adding – We use a variety of them.  With your gut as the cornerstone of good health,  I can't emphasize enough the importance of a good Probiotic every day!
THE TOOLS & INGREDIENTS USED IN THIS RECIPE: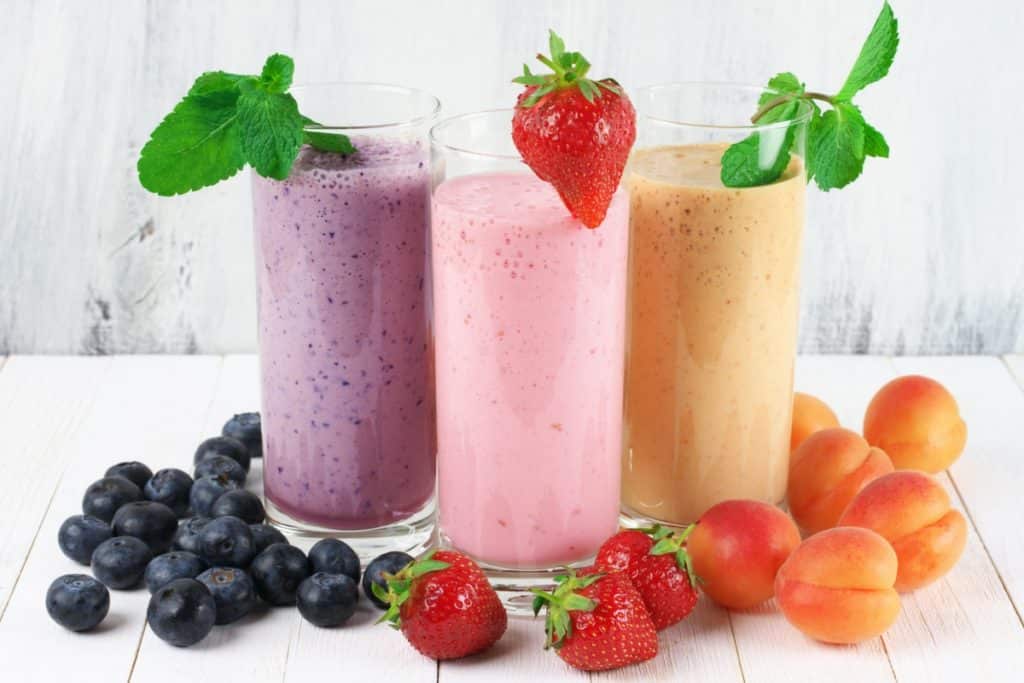 HEALTHY BREAKFAST SMOOTHIE – GLUTEN FREE & VEGAN
Author: A Little Insanity – Erika
Prep Time: 5 mins
Cook Time: 0 mins
Total Time: 5 minutes
Yield: 64 Ounces
Category: Beverages
Cuisine: Gluten Free