IT'S THE PERFECT CHOCOLATE CAKE RECIPE THAT MAKES CAKE AND CUPCAKES TOO!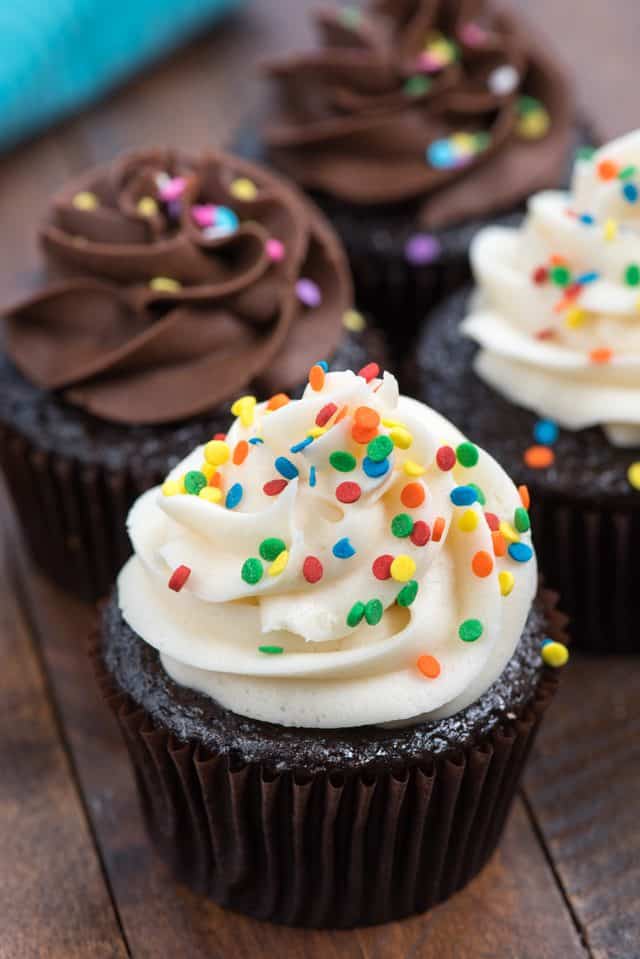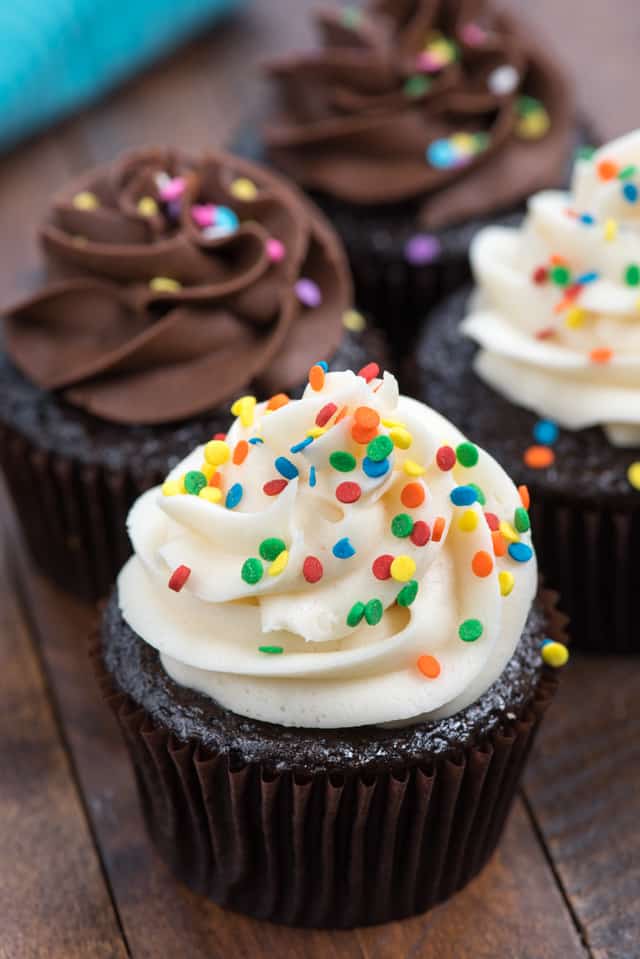 HOW DO YOU MAKE THE PERFECT CHOCOLATE CAKE RECIPE?
Let's break down the simple ingredients:
It has the usual cake making suspects: sugar, flour, baking powder, eggs, and cocoa. Use regular or dark cocoa powder (just make sure you're using unsweetened cocoa from the baking aisle).
There are a few unusual suspects to: baking soda, oil, buttermilk, and hot water.
WHY DO YOU USE OIL IN A CAKE RECIPE?
I love using oil instead of butter in a lot of my cakes. (And when a recipe does call for butter, I often melt it, as I do in my yellow cake recipe.) I find that a liquid fat gives more moisture in a cake than a solid one, hence using oil or melted butter. (After all, think about your favorite chocolate cake mix; it calls for oil, right?)
WHY BAKING SODA AND BUTTERMILK? CAN I SUBSTITUTE MILK?
This recipe uses both baking soda and baking powder. The two work in tandem to create lift and keep the cake light and airy.
Baking soda requires an acid to help it activate (like buttermilk). Baking powder is made up of baking soda and enough acid to already cause the reaction. Using them both gives the extra lift needed that baking soda alone wouldn't be able to give.
Since baking soda requires an acid to activate it and make it work, that's why I used buttermilk. That tanginess of the buttermilk comes from the acid that helps the baking soda work.