If you're a chocolate cake lover, look no further, because your search for chocolate cake is done!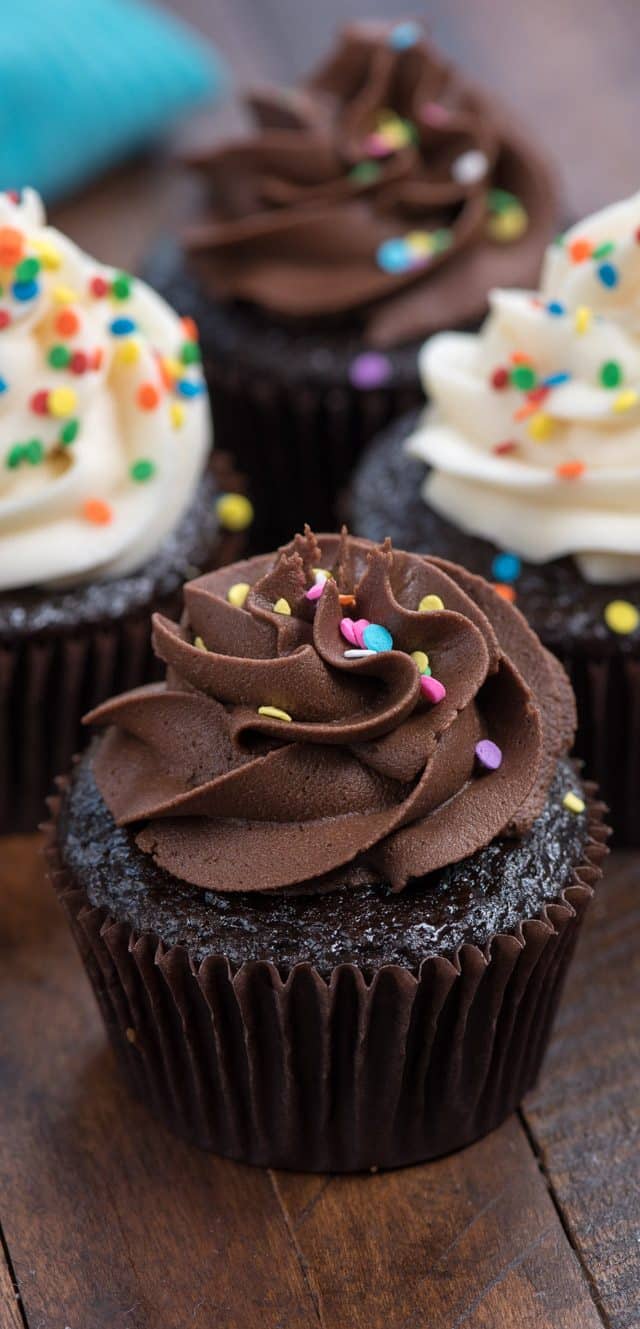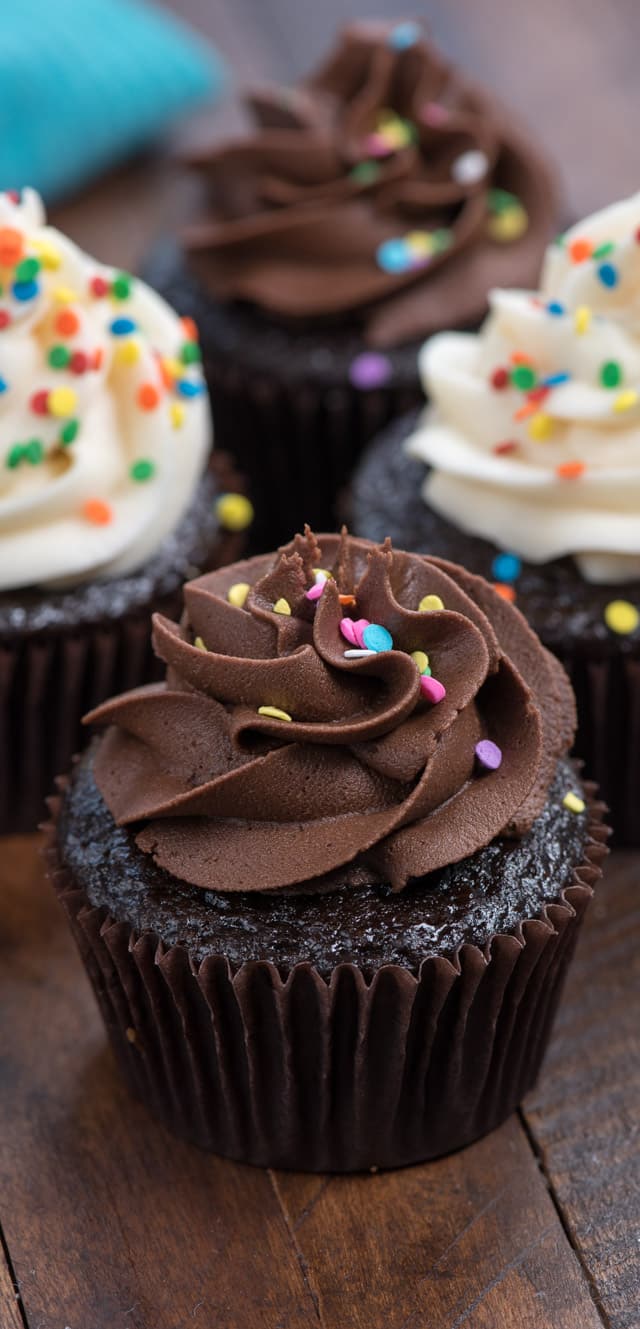 I love that this cake recipe makes 24 cupcakes. I mean, don't get me wrong: I love my best chocolate cupcake recipe that makes 30. Sometimes you need thirty cupcakes…but sometimes you don't. Sometimes you even want to cut a recipe in half and only make 12 cupcakes.
Sometimes you find a recipe that uses a cake mix and you want to make it from scratch – you need a recipe that makes 24 cupcakes for that.
This recipe does all that and more: it makes every kind of chocolate cake you can imagine, with one simple recipe.
Here are a few things I love about this chocolate cake recipe:
It's a simple chocolate cake recipe.
It's a one bowl cake – you don't even need a mixer!
The chocolate flavor is deep and rich.
This recipe produces moist and fluffy chocolate cupcakes that stay soft and flavorful for a few days.