Finding your person is no easy task. And sometimes it feels like the dating pool is filled with too many frogs, not nearly enough princes (thanks, Meghan Markle). So we sat down with three relationship experts, including husband and wife marriage counselor duo and authors of the 30th Anniversary edition of Getting the Love You Want, Harville Hendrix Ph.D and Helen LaKelly Hunt Ph.D, and marriage and family therapist Amy McMahan, MS, LMFTA, to find out what women are (and should!) be looking for in Mr. Right.
Chemistry
Don't feel bad the next time you turn someone down because "the chemistry" just isn't there. McMahan says initially women are drawn to men based on attraction. "We think to ourselves, can we carry on a conversation with this person? Do I feel energized when I talk to this person? These are qualities that help to establish a foundation, to form a deeper connection, and a relationship with this person," McMahan says.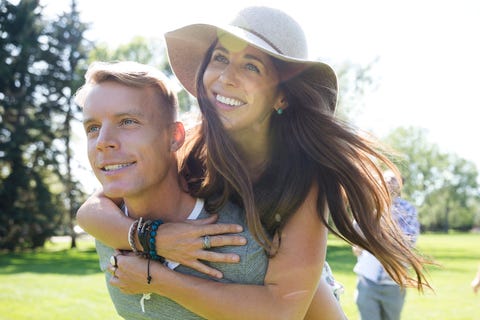 Vulnerability
It's difficult to build a relationship with someone who's closed off. "A man who is vulnerable has a counter-cultural willingness to step away from the power position which men are raised to feel comfortable being in," Hunt says. "For the partnership to happen, a man has to be willing to be vulnerable and he has to open his heart in order for that to happen." And heads up, ladies: this goes for you too.